Launch Internet Explorer.
Click in the Tools menu and select Internet Options. The Internet Options dialog window will appear.
Click on the Advanced tab.
Scroll through the list until you reach the Multimedia section.
Make sure that Enable Automatic Image Resizing is not checked.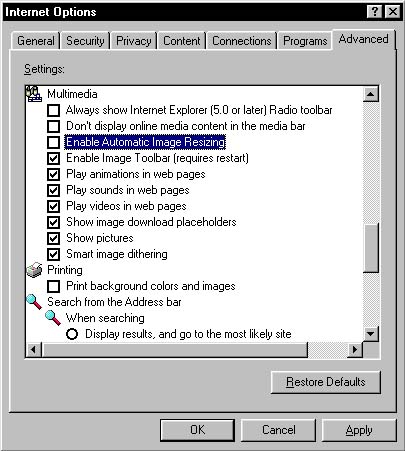 Internet Options Showing Automatic Image Resizing Disabled
Click the OK button.
Related Links: